Statement of Purpose (SoP): Ways To Make The Most From It
When you have planned to apply for any foreign university, the first and foremost thing that they ask for is a "Statement of Purpose" to analyze your commitment and seriousness in your dream. But writing a compelling and influential statement of purpose that fetches you a place in the competition is easier said than done thing. So, you have come to the best place to keep things in order. In this blog, you will get to know everything that will help you create your masterpiece for an admission abroad in any university of your choice.
Why Faculties and Colleges Prefer To Have SOP Written By Students?
It is not any random admission but a PG or UG program that has limited seats but more applicants. As a result, the faculties want to create a level playing field for all the students to get equal opportunity to prove their skills. Having Expert SOP writers can improve their chances to get into their dream college and course in a premier university. These writers can explain the vision and ambition of the students in a  convincing tone to improve their chances of admission. 
Tips To Write a Compelling Statement of Purpose (SoP)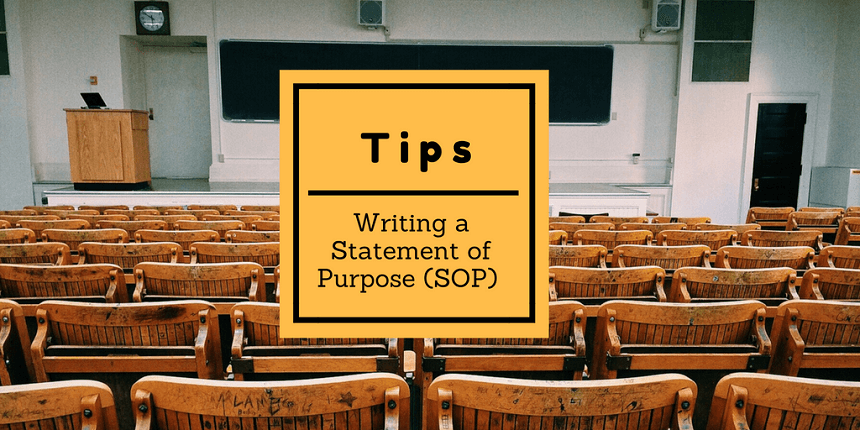 Writing in a Narrative or Story Telling Form 
What do you think? Which one would appeal to you more? A novel or a newspaper? You would not have thought once but answered that it is a novel. Indeed, it is very true! A novel has the influence to bind people and bring them close to a whole new world for the storytelling experience. The SOP or Statement of Purpose must narrate the story of the achievement of the students in a convincing tone. You are always fascinated by a storytelling approach of the writer. Hire professional SOP writers who can help you get that leverage. 
Quantification of Storytelling 
Storytelling is not complete without complete quantification of the task. The story presentation must be qualitative meaning just giving the information will not be enough. Rather, presenting the information with a different angle will make the significant difference in the ways the readers are influenced. To better substantiate it, let's explain this in the following manner;
I have been teaching computers to students during my vacations and weekends. This is one way of saying, but if you replace the same with, I teach students in the 8th and 9th grade during the vacations and weekends.
Being Specific is the Key
You must be specific about whatever you are willing to pursue as a career option. In your statement of purpose, just saying that you want to pursue this career will not help you in the long run. So, you must be using affirmative sentences but with a strong support for the same. If you are saying that you like this field, you must be willing to explain in detail what has tempted you to pursue the said niche. Ideally just painting a rosy picture will not help you in anyway. So, you must be ready to put everything in a proper perspective for the same. 
Customization of Essay
Statement of purpose are tough task and most students just try to act smart by replicating the Statement of Purpose by just changing the university name and applying with the same format. It is a smart way to deal but it can backfire largely without a warning. The reason being every university has different standards, different culture and different acceptance level, as a result, something that fits in one university might be totally irrelevant in another university. So, you need to plan that way and apply for the studies abroad.
Statement of purpose can make or break your chances of moving to the university of your choice and by having Expert SOP writers, you can instantly improve your chances significantly.